Amputee Father Heading To Abu Dhabi In the Very first Para-Jiu-Jitsu Championship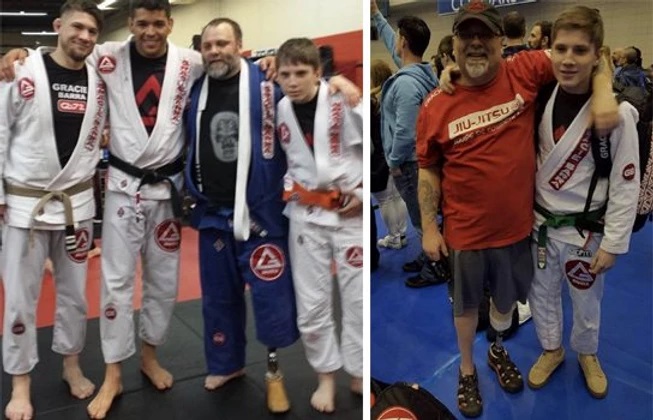 A father from Edmonton is traveling abroad to be Canada's representative in the first ever Para Jiu Jitsu tournament. His fifteen year old son is traveling with him to compete as well in Abu Dhabi.
News by CTV Edmonton Stacy Duchscherer, who does not have a left leg, originally became interested in the sport while watching his son Ryan compete. Despite being unable to perform many of the takedowns, Stacy became obsessed with the martial art and spent many hours training and competing locally.
Having reached a high level in Jiu Jitsu, Stacy was asked to compete for Canada in the first championship of its' kind for disabled athletes. His son was asked to compete in the Youth Division.
This tournament offers the Duchscherers a welcome opportunity for father/son bonding, following the tragic death of Ryan's mother to cancer just over twelve months ago.
Abu Dhabi World Parajiu-Jitsu Festival 2017 – ParathletesDate: April 14, 2017Registration: February 1, 2017 ~ April 12, 2017Location: IPIC Arena, Zayed Sports City, Abu Dhabi, UAE #Canada #StacyDuchscherer